Vacation Rentals in the City of Santa Barbara
Overview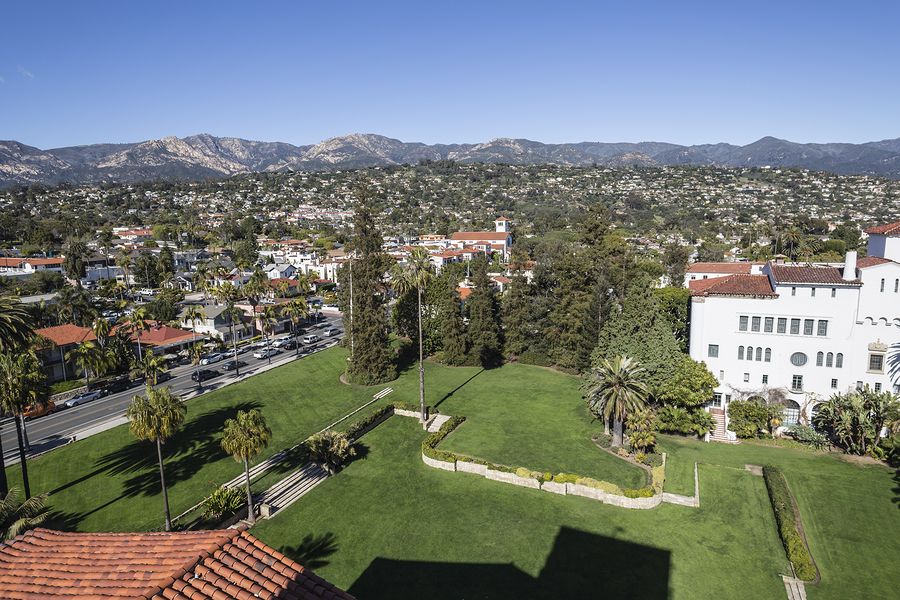 In the City of Santa Barbara, short-term residential rentals, including Vacation Rentals and Home Sharing, are regulated as "Hotels," pursuant to that definition in the Zoning Ordinance:
"A building, group of buildings or a portion of a building which is designed for or occupied as the temporary abiding place of individuals for less than thirty (30) consecutive days including, but not limited to establishments held out to the public as auto courts, bed and breakfast inns, hostels, inns, motels, motor lodges, time share projects, tourist courts, and other similar uses."
In June 2015, City Council directed staff to continue enforcement of the City's existing zoning regulations prohibiting all residential short-term rentals, unless properly permitted.
Between June and December 2015, staff and decision-makers explored options to allow and regulate home sharing rentals in areas where residential uses are allowed. On December 8, 2015, City Council voted to forego further development of such an ordinance. As a result, all short-term residential rentals remain prohibited in the City, unless they receive proper land use approvals and permits, as necessary.
Regulation of Legally Permitted Vacation Rentals
Vacation rentals and home sharing operations are "hotels" and considered a non-residential use for zoning purposes. As such, if all required approvals are obtained, they may only legally operate in zones that allow hotels. The map below depicts the zones in which vacation rentals and home sharing may be allowed, subject to compliance with all applicable regulations.
Due to many unique factors and site-specific limitations involved in converting existing residential units to vacation rentals, a Planner Consultation is required to obtain detailed procedural information for a site, after you have confirmed that the use is allowed in the zone. To view information that generally describes the steps required to legally permit and operate a vacation rental, please click here.
Enforcement
Enforcement efforts will focus on achieving long-term compliance with the Zoning Ordinance and recovery of unpaid Business License and Transient Occupancy Tax (TOT). Concerns regarding potentially unlawful vacation rentals or home sharing rentals should be directed to the City's code enforcement staff by either visiting the Building and Zoning Code Violations web page or calling the "Request for Investigation" hotline at (805) 897-2676.
Upcoming Meetings
In August 2015, City Council directed staff to return in six months with an update on enforcement efforts. That public meeting was held March 1, 2016. The next six-month update is scheduled for October 4, 2016.