Top Five Beaches in Santa Barbara, CA
Santa Barbara, a beautiful coastal community with the Santa Ynez mountains providing a dramatic backdrop and the beautiful Mediterranean weather, one would surely enjoy an afternoon by the beach. Whether you are new in town, passing through or a local, Santa Barbara beaches will definitely mesmerize you. So, get your itsy bitsy teeny weeny yellow polka dot bikini and check out the Top 5 Beaches in Santa Barbara, California!
5. Summerland Beach
Lookout Park, Summerland, CA 93067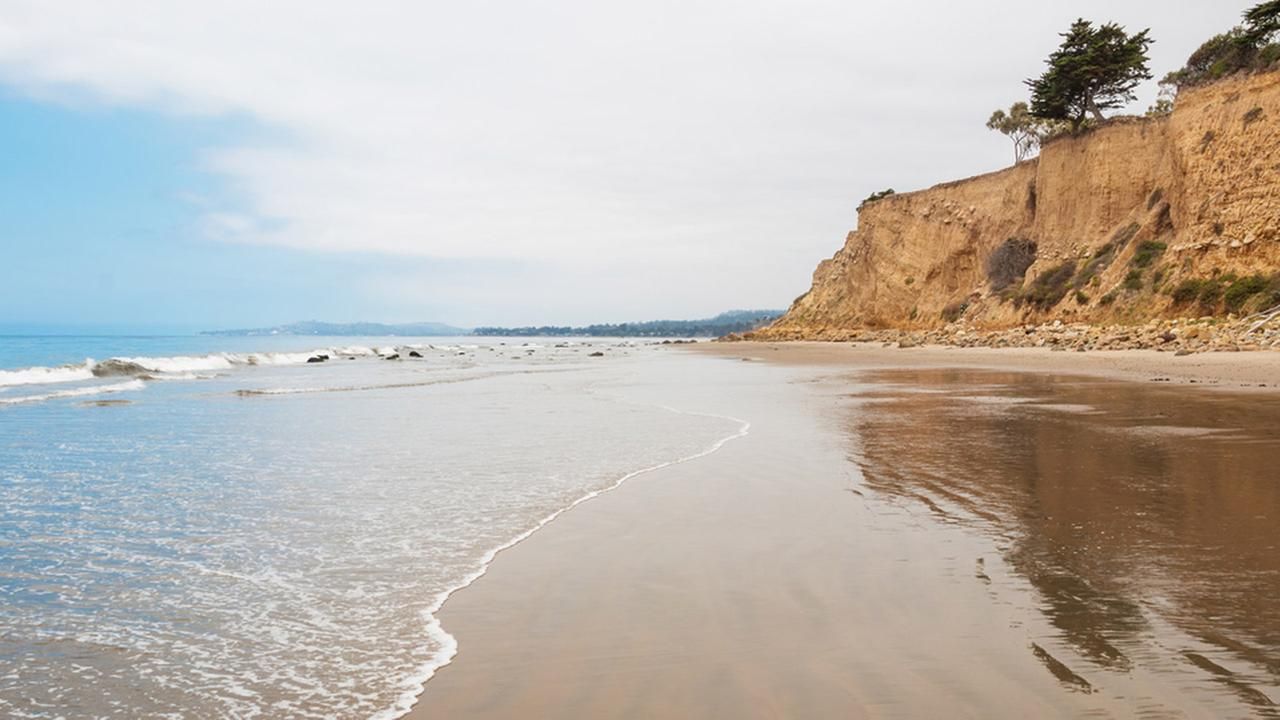 Image Source: ABC7.com
Summerland Beach is located just below Lookout Park and just 10 minutes or so south of Santa Barbara with wide, expansive shores and a shallow ocean entrance. The beach is usually not too crowded and there's a great picnic spot, playground for the kids and showers near the free parking. Don't forget to bring a beach umbrella though as there's not a lot of shade by the shore. And once you're done swimming, head off to Summerland town proper for a bite and a little shopping. There are plenty of antique stores and boutiques that line up the main avenue just a few walking distance from the beach.
4. Carpinteria State Beach
5361 6th St, Carpinteria, CA 93013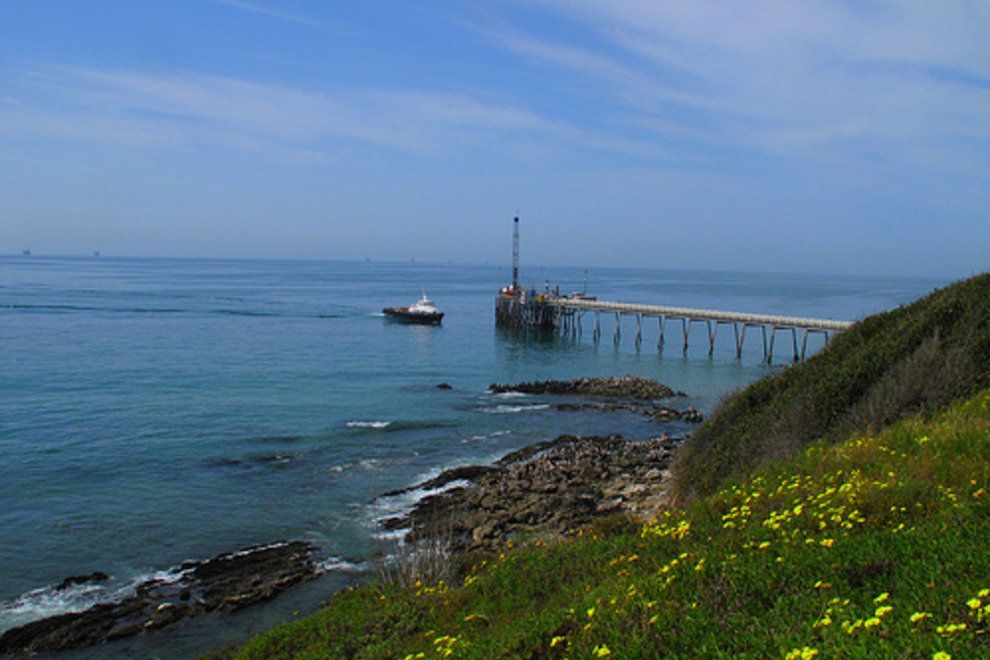 Image Source: 10best.com
Carpinteria State Beach, a 10-minute drive from downtown Santa Barbara, this beach lies at the end of Linden Avenue, one of Carpinteria's main streets. The beach has calm waters, a result of the protective reef nearby and is perfect for swimming for adults and little ones. Picnic areas, camping facilities, and restrooms can be found along the beach and kids can enjoy the afternoon playing in the sand, exploring tide pools and fishing. If you can't wait for summer to visit the beach, marine mammals pass through in spring and in winter.
3. Arroyo Burro Beach County Park
Cliff Dr, Santa Barbara, CA 93101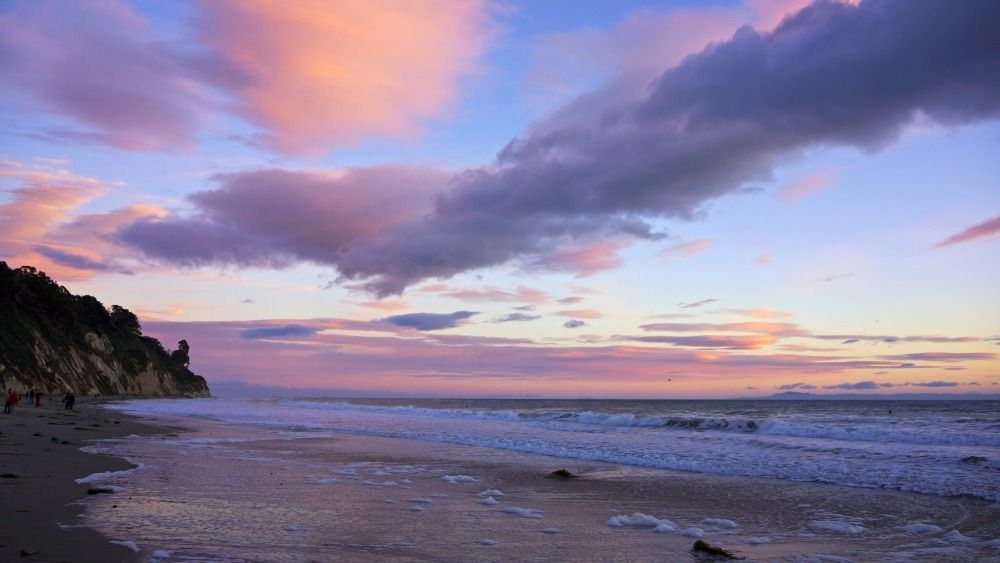 Image Source: kcet.org
To the locals, this beach is fondly called as Hendry's. And if you and your four-legged friend want an afternoon playing ball by the beach, this is the place to go. There is even a coin-operated pet wash in the far lot that allows you to rinse off the sand from your furbaby before he gets in the car. The beach is complete with a picnic area, restroom and an amazing seafood restaurant by the beach. There are two small lots that offer free parking but fills up fast especially on the weekends.
2. Santa Claus Beach
Santa Claus Lane, Carpinteria, CA 93013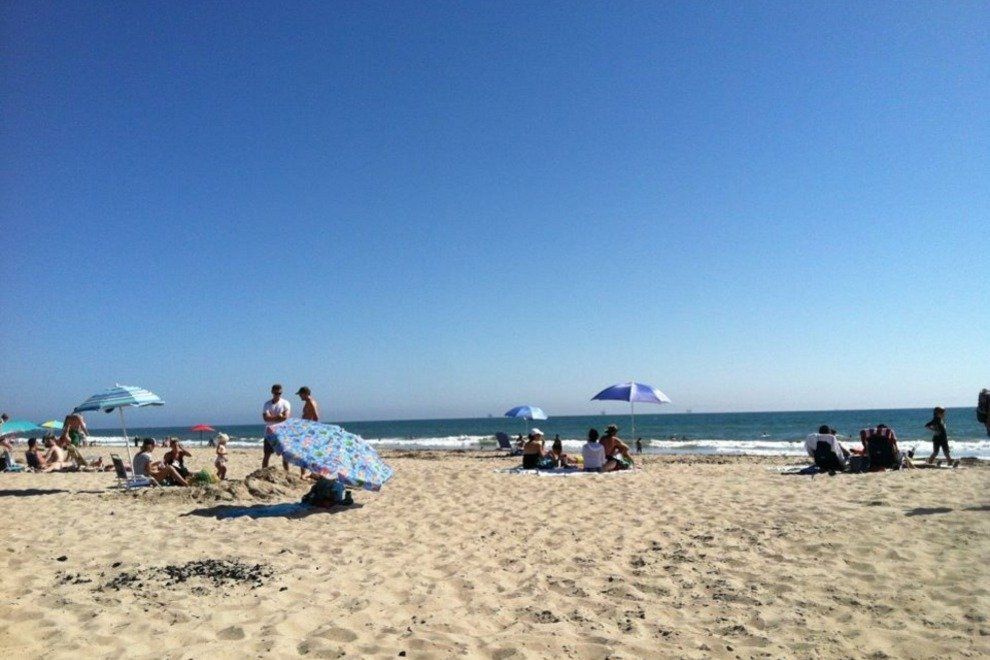 Image Source: 10best.com
Another great beach along Carpinteria, a sleepy town just a short drive from downtown Santa Barbara, Santa Claus Beach is one of Santa Barabara's best-kept secrets. With a wide expanse of soft, white sand and the shore offers a shallow, gradual entrance perfect for kids just learning how to swim. And with its mild waves, paddle board and boogie board enthusiasts will surely enjoy this beautiful paradise. Restaurants, shops, and board rentals are nearby. Free street parking is limited and on first come, first serve basis so be sure to head out early!
1. Butterfly Beach
Olive Mill Rd, Montecito, CA 93108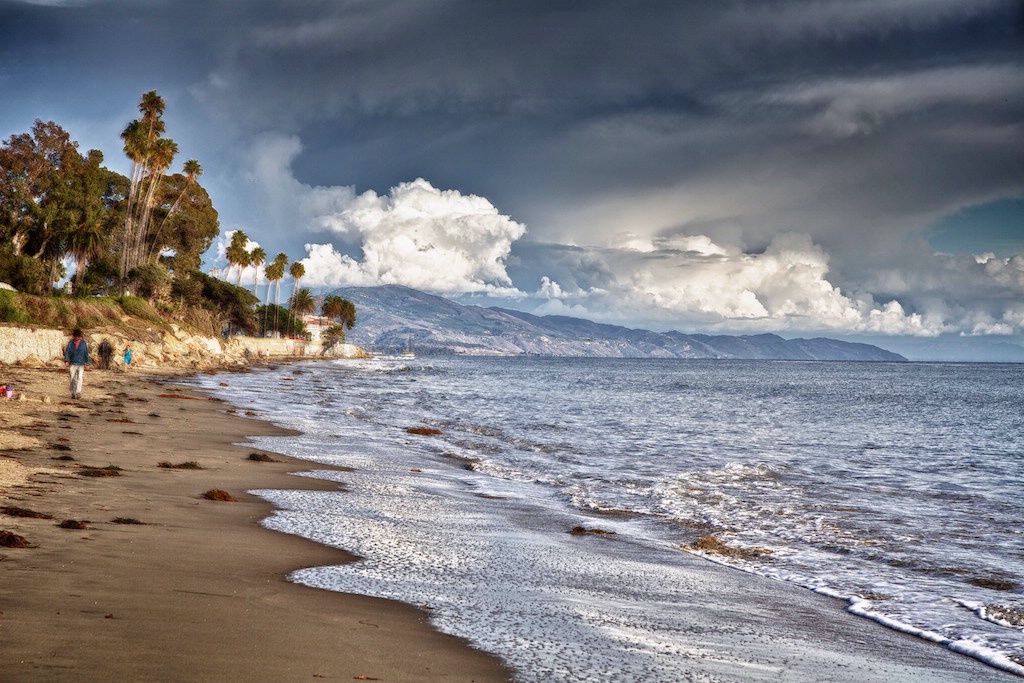 Image Source: weddingsbytheseasantabarbara.com
There's nothing much in terms of amenities in this lovely beach, considering that it's just across the Four Seasons Resort in Biltmore, Santa Barbara. But nonetheless, the sweep of fine sand is perfect for those who just want to lounge by the beach and the calm ocean proves irresistible to swimmers. The rock wall that lines the upper part of the beach provides a great seat and vantage point, even on not-so-sunny days. Another perk to Butterfly is that it looks west, unlike most of Santa Barbara's south-facing beaches. For that reason, it's one of the area's best spots for sunset views and long strolls.