Santa Barbara's Top 10 Dessert Places
Did you know that stressed when spelled backward is desserts? Yes, you read it right, Eating desserts often relieve stress. Let that sweet tooth kick in because we got you covered. Here's a list of Santa Barbara's Top 10 dessert places where you can savor up some sugar.

Where: 4193 Carpinteria Avenue, Suite 4, Carpinteria, California 93013
"Le CaliBressan," created in 1996 by Jean-Michel and Jill while in France, boasts clients from many European countries, the United States (including Alaska and Hawaii), and Canada. Chocolats du Calibressan takes pride in their handmade chocolates which can be crafted with a personal touch by imprinting desired designs on chocolates.
---

Where: 15 West Gutierrez Street, Santa Barbara, CA 93101
What makes Chocolate Maya standout is their intricate process from farm to store in crafting their chocolates. The store also caters to vegan clients. Chocolate Maya provides Santa Barbara with homemade truffles, truffles from other wonderful small company and an amazing choice of chocolate bars.
---

Where: 728 State Street Santa Barbara, CA 93101
A chilling ice cream is perfect for the sunny weather this summer. McC's is one of the most sought-after ice cream shops in CA. Their finest ice creams rooted way back to 70-years of craft with its sweet legacy of the finest ingredients and extraordinary recipes.
---

Where: 3315 State St. Santa Barbara, California 93105
The excellent food an exceptional flavored croissant paved Renaud's Patisserie & Bistro's success. The bistro has been serving Parisian food without the airfare to locals of Santa Barbara for 5 years already. Renaud Gonthier, the owner, can be seen at this location frequently.
---

Where: 1315 Anacapa St. Santa Barbara, CA 93101
Crushcakes & Café is an amazing place to spend your time, whether enjoying a cupcake and cup of Intelligentsia coffee or eating breakfast or lunch with friends and family. It stands by its name for the fresh and scrumptious cupcakes and cakes. The store also caters wedding and events.
---

Where: 1017 State St, Santa Barbara, CA 93101
Lilac Pâtisserie is a dedicated gluten-free bakery and café located in beautiful downtown Santa Barbara, California. Aside from pastries, Lilac Patisserie also offers a gluten-free set of brunch menus. This is an absolute safe haven for celiacs!
---

Where: 1106 State Street Santa Barbara, CA 93101
Andersen's Danish Bakery is a family-owned restaurant that has been operating for 40 years. The restaurant had established its reputation in serving traditional European Cuisine and Danish Pastries. Stop in for Breakfast, Brunch, Lunch, Special Events, Happy Hour or Dinner today!
---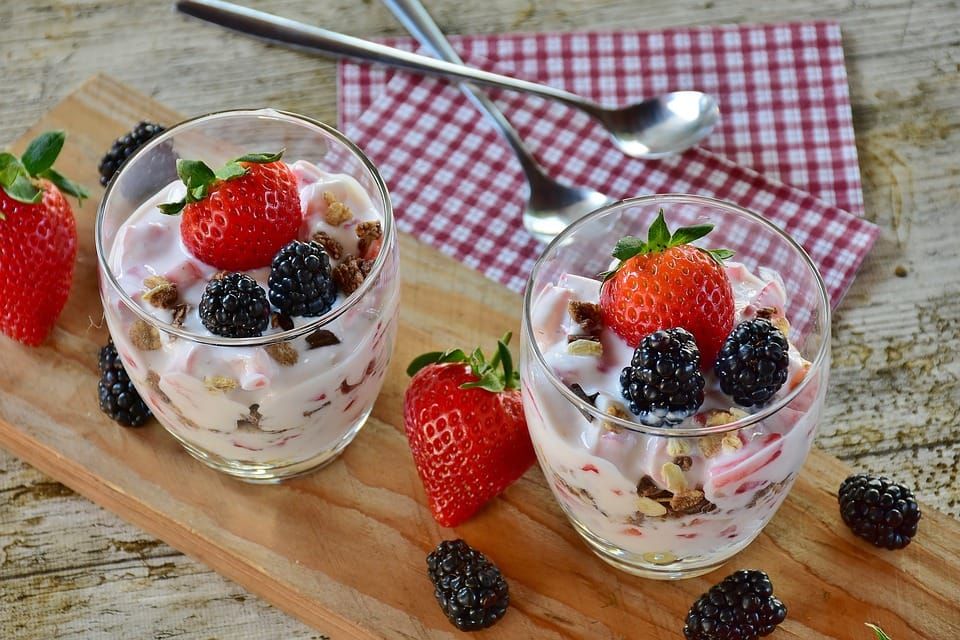 ---
Where: 621 State St Santa Barbara, CA93101
Yogurtland with its 11 years of operation as the pioneer of self-serve frozen yogurt experience has developed more than 200 flavors made by their professional flavorologists. TheirFlavorologists also know it takes more than making great flavors to make great tasting frozen yogurt.
---

Where: 1024 Coast Village Rd, Santa Barbara, CA 93108-0719
Pressed Juicery is dedicated to providing healthy and nutritious dessert for everyone. Their juices are good antioxidants which help neutralize free radicals and fight cancer. It's also a good drink if you want to lose weight, their 3-day cleanse has shown a significant decrease in BMI and most of all it helps in promoting good digestion.
---

Where: 38 W. Victoria Street, #105, Santa Barbara, Ca 93101
Enjoy Cupcakes was established April 1st, 2009 and currently has one storefront location in Los Olivos and one in Santa Barbara. With a wide range of flavors being offered, you cant go wrong with the variety because each cupcake is filled with burst of love.