MONTECITO REAL ESTATE MARKET REPORT | 2016 YEAR IN REVIEW
The Stats and Facts...
---



Our 2016 Sales...
---

An Expansion of The Team…
---
I'm thrilled to announce Taryn Martin as a new team member, sales associate, marketing director, and friend. In real estate since 2000, Taryn has an extensive background in sales transactions, mortgage lending, and marketing. Our combined years in the industry, coupled with the support of each member of our winning team, arm YOU with an unparalleled source of knowledge and experience and enable YOU to rest assured your real estate needs are in expert hands.
With over 17 years in the industry, Taryn Martin possesses diverse real estate experience that touches all facets of the industry. She has helped dozens buyers and sellers through the sale process, has mastered ...
Supporting Our Beloved Community…
---
Passionate about community and giving back, Maureen McDermut and Taryn Martin believe in rewarding philanthropic opportunities. Recently, they have both added new Board of Directors appointments, and are excited to announce their affiliations with these ascribed organizations.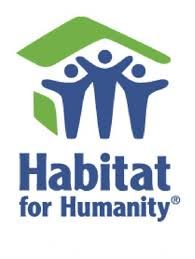 In December 2016, Maureen joined the Board of Directors for Habitat For Humanity. Learn more about Habitat for Humanity at sbhabitat.org. She adds this to her present positions on the Eucalyptus Hill Improvement Association Board of Directors and advisory capacity for La Casa De Maria.
In fall 2016, Taryn joined the Board of Directors for Casa Serena. She adds this to her 8 years of volunteer service among the local women's recovery community. Learn more about Casa Serena at casaserena.org.