MONTECITO LUXURY HOMES CELEBRATE THE I MADONNARI FESTIVAL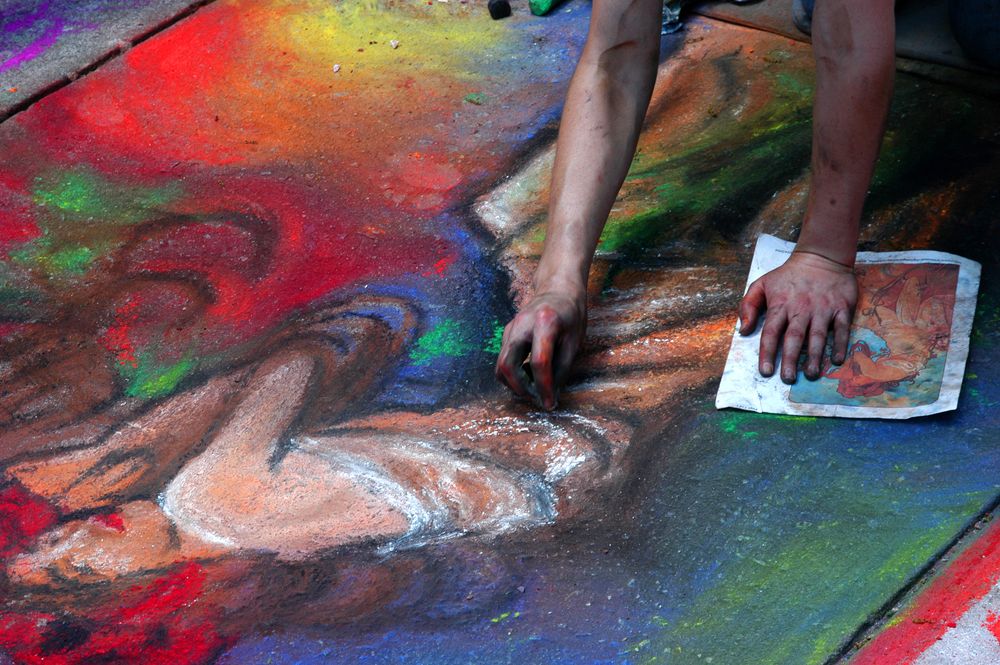 Montecito luxury real estate is surrounded by beauty and opportunities for participating in the arts, along with other cultural pursuits. One example is the Italian street painting festival, I Madonnari, which gives residents of Montecito luxury homes a chance to participate in the first western hemisphere festival of its kind brought here from their sister festival in Grazie di Curtatone, Italy. This year will be the festival's 29th Anniversary. It will be transform the plaza of the Santa Barbara Mission with 150 vibrant, large-scale images done in pastels on the pavement by various artists.
The I Madonnari festival is a benefit for the Children's Creativity Project, a nonprofit serving 50,000 children in more than 100 schools, and it will run from the 23rd until the 25th of May. Admission to see the amazing artwork is free, while each square is sponsored for the benefit of the Project. The Children's Creative Project is a program of the Santa Barbara Education Office and brings visual and performing arts workshops, as well as performances, to the children of Santa Barbara and San Luis Obispo Counties. Families living in Montecito luxury homes know the importance of providing opportunities for education in the arts. The I Madonnari festival is just one of the ways the community comes together to make this kind of education possible for children throughout the area. To learn more about the festival visit their website at IMadonnariFestival.com, or call the Executive Director of The Children's Creative Project, Kathy Koury, at 805-964-4710 ext. 4411.