Elegant Brick Work a Popular Choice for Those Who Live in Santa Barbara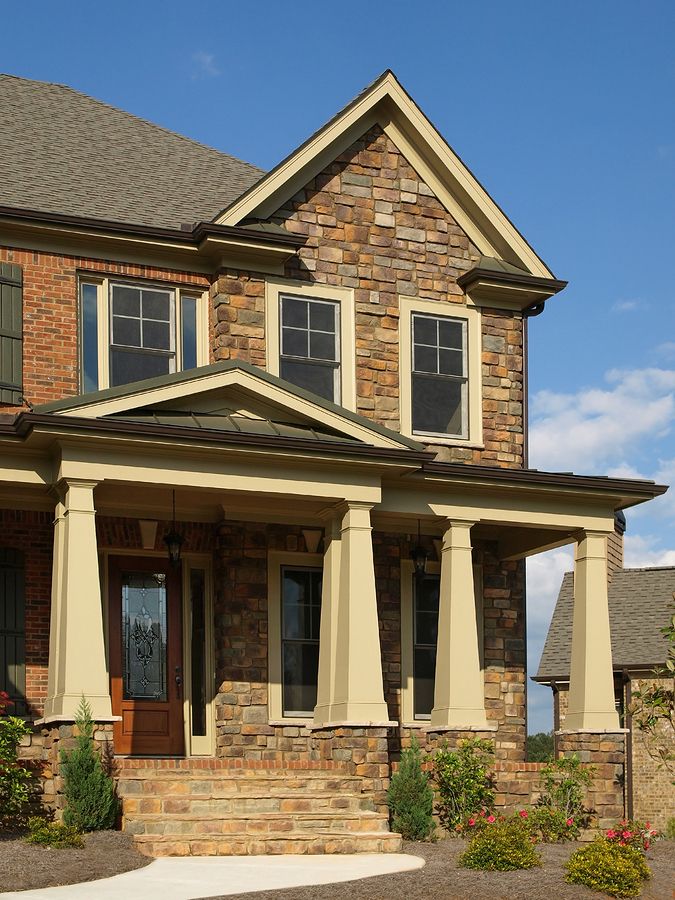 There are many different home exterior products available to those who wish to live in Santa Barbara. Vinyl, wood, stucco, stone, and brick are some of the products that homeowners have to choose from. Not surprisingly, brick has been cited as the top choice by many different surveys, including one conducted by the National Association of Home Builders. However, anyone thinking about purchasing a brick home should think about the pros and the cons before making a decision.
Here are some pros of owning a Santa Barbara property made out of brick. This building material is very easy to maintain. Brick retains its color very well, will not rot, and does not need to be painted. Bricks are made out of clay and shale, both very abundant resources that can also be repurposed for many other projects, thus making them very eco-friendly. Many companies offer a discount on their homeowners insurance premiums for those owning a brick home. This material is non combustible and can withstand severe storms much better than other exterior products since it can handle flying debris better.
Although the list of pros can be very convincing, there are also some cons for living in a brick house. Brick is more expensive, so it may take some thought and calculations to figure out if it is worth choosing this material. Choices for color are extremely limited and painting brick is a very involved process because of all of the grooves in bricks, so it is rarely done. Even though bricks are very durable, the mortar that holds them together will need to be maintained. The mortar will occasionally need to be replaced, which is not an easy or cheap repair. There are many things for those who wish to live in Santa Barbara to consider before choosing an exterior building material. Think about what is really important, read through the pros and cons, and choose what best fits your needs.