Dogs and People Play on Oceanfront Santa Barbara Property at Arroyo Burro Beach Park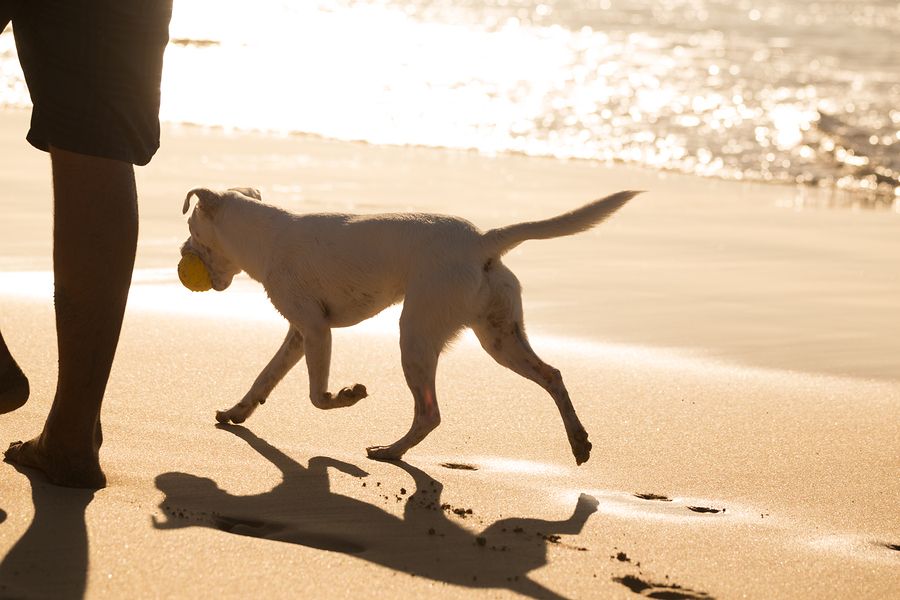 Dogs are beloved members of many households, and there are several areas of public Santa Barbara property where they may be off-leash to run and sniff to their hearts' content. Arroyo Burro Beach Park, often called Hendry's Beach by locals, is a great place to bring all the members of your family--four-footed and two-footed alike. Dogs need to be leashed from the parking lot until they pass Arroyo Burro Slough. After that point, they can chase the waves and run on the sand. Self-service dog washes are available before heading home. This area is directly below another dog-friendly Santa Barbara property, the Douglas Family Preserve. Be sure to check out our post on the preserve, as part of our series on Santa Barbara dog parks.
The 15 Minute Drive from Montecito Real Estate is Well Worth It!
Arroyo Burro is also a great place for whale watching, surfing, jogging, fishing and picnicking. Barbecue grills are available, too, and there's nothing quite as tasty as fish grilled straight out of the sea.
The Watershed Resource Center is located at this beach. It details the importance of watershed resources and how human activities impact these important resources. Trips and tours for groups may be scheduled ahead of time.
Visit Arroyo Burro to find out more about the park's amenities. It's located on Cliff Drive, near Hope Ranch, about five miles west of downtown Santa Barbara. For Montecito real estate owners, it's a 15 minute drive to the beach, but it's well worth it to find a spot so fun for dogs and people to enjoy.