Create a Cheerful Ambiance on Santa Barbara Real Estate on Any Budget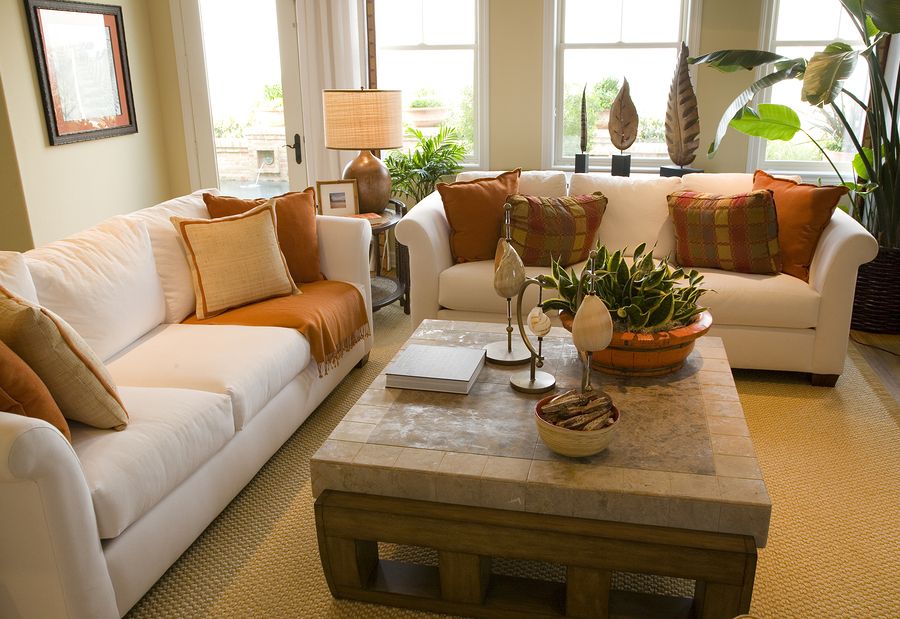 There are many simple ideas for creating the ambiance in your Santa Barbara real estate that will give you great joy when being at home. When moving into a new home, most buyers and renters find a very neutral color pallette. Whether you choose new flooring and paint options or not, there are still many little things that can be done. Choose a budget and see which of these ideas can fit in. Be thoughtful when choosing furniture for your living space. Instead of settling on a new beige couch because of cost, think about shopping in vintage stores. Vintage design and color patterns can create an interesting look, just be sure to have the items cleaned before bringing them into your home.
Another idea for your Santa Barbara real estate is to dress up the glass in your home. Put in a stained glass design in one window. Think about what colors would match the rest of your decor and enjoy the sunlight shining through in various colors. Also consider a glass interior door to let more light into a dark space. In addition to the natural light, get creative in your lighting choices by adding things like wall sconces in the hallway or a drop down lamp with a shade over the dining room table.
Improve the air quality and general feel of your Santa Barbara home by adding some indoor plants. Choose any that thrive in the shade or in indoor environments, water them regularly, and bring a little of the outdoors inside. While cleaning the air, also clean up the clutter and perhaps bring out a few show pieces by hanging and placing items on shelving. Think about some floating shelves for your living space with strategically placed books and collectibles. No matter how big or small your budget it, a little creativity will go a long way toward making your home both functional and comfortable and a place you can feel proud to entertain guests.