5 Instagram Worthy Places in Santa Barbara
It's no secret that Santa Barbara is a world-class city with good looks to match. With Santa Ynez mountains providing a dramatic backdrop, beautiful beaches, eclectic neighborhoods and remarkable history scattered throughout, it's the perfect spot for a weekend getaway and Instagram photoshoots.
Santa Barbara's picturesque roads and beaches and cultural eye-candy scene is strong -- and there's no question that's partially due to Instagrammers making some of those visuals extra famous. But where are the spots you see pop up all the time -- and what's the deal with them? Glad you asked: here are some of Santa Barbara's most popular Instagram spots, and where to find them:
---
5. Inspiration Point
Tunnel Rd, Santa Barbara, CA 93105, USA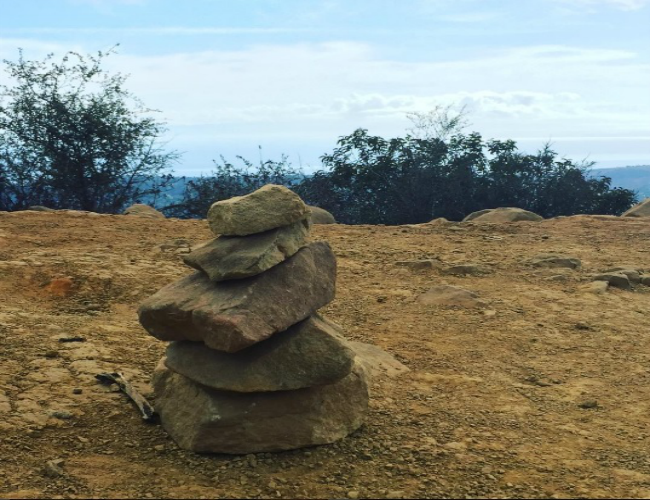 Photo Credit: @wiscointhewildwest
If you're looking for a moderate climb on a beautiful summer weekend, Inspiration Point is the place to go to. Its an easy 3.5 mile trek with beautiful city and coastal views, it will definitely breathe new inspiration in your Instagram feed.
---
4. Lizard's Mouth
Santa Barbara, CA 93105, USA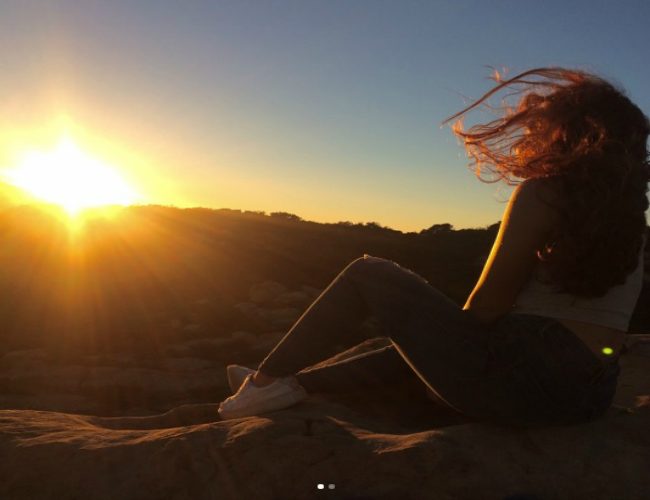 Photo Credit: @ilecafiero
If you're up for a more challenging trail, Lizard's Mouth may just be up your alley. The best time to get that Instagram worthy shot will be between the golden hour and sunset with the beautiful hues of the setting sun lighting up the whole sky.
---
3. Ganna Walska Lotusland
Cold Spring Rd, Montecito, CA 93108, USA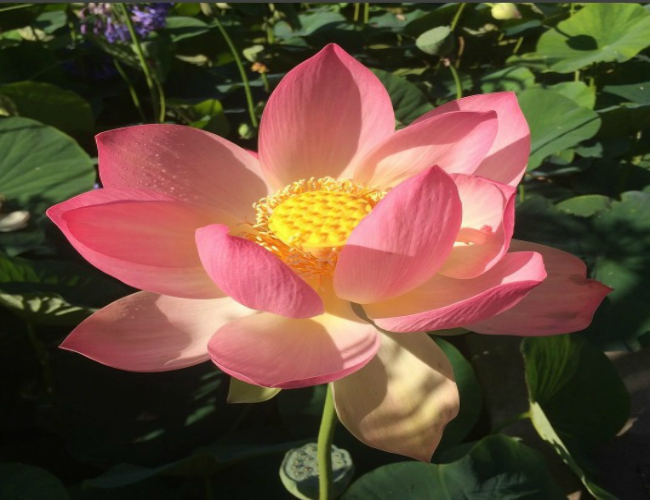 Photo Credit: @lotuslandgarden
Looking to brighten up your feed with beautiful flora and fauna? Lotusland should be at the top of your list with about 37-acre of botanical nirvana, you would definitely be snapping photos non-stop!
---
2. Chromatic Gate
721 E Cabrillo Blvd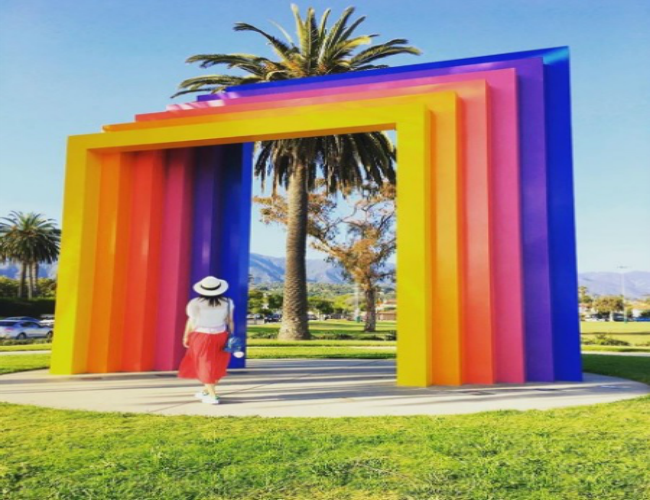 Photo Credit: @chicasdeviaje_
The colorful Chromatic Gate is a popular landmark for visitors to walk, ride, jump and even cartwheel through in Santa Barbara. The colors can liven up your Instagram feed and be sure to get creative when taking the shot!
---
1. Santa Barbara County Courthouse
1100 Anacapa St, Santa Barbara, CA 93101, USA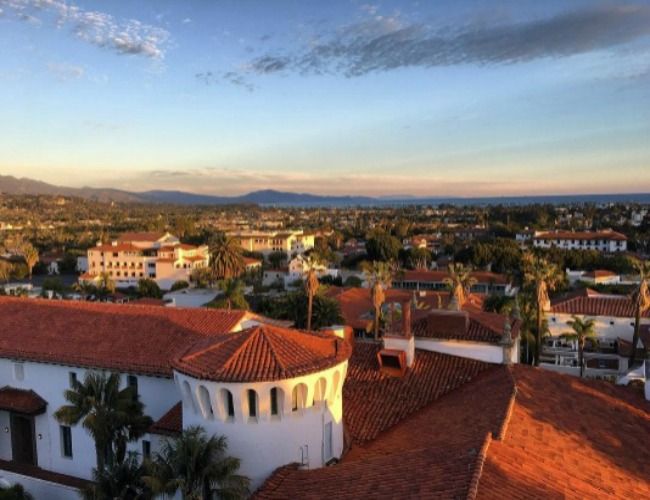 Photo Credit: @sbhotelgroup
The iconic Santa Barbara County Courthouse is a must have on your Instagram feed. With its beautiful architecture, Spanish colonial revival style, the red tile roofs, and lush gardens surrounding it definitely sums up your Santa Barbara experience. You can venture to the top (free!) for that breathtaking 360-degree view of the American Riviera.
---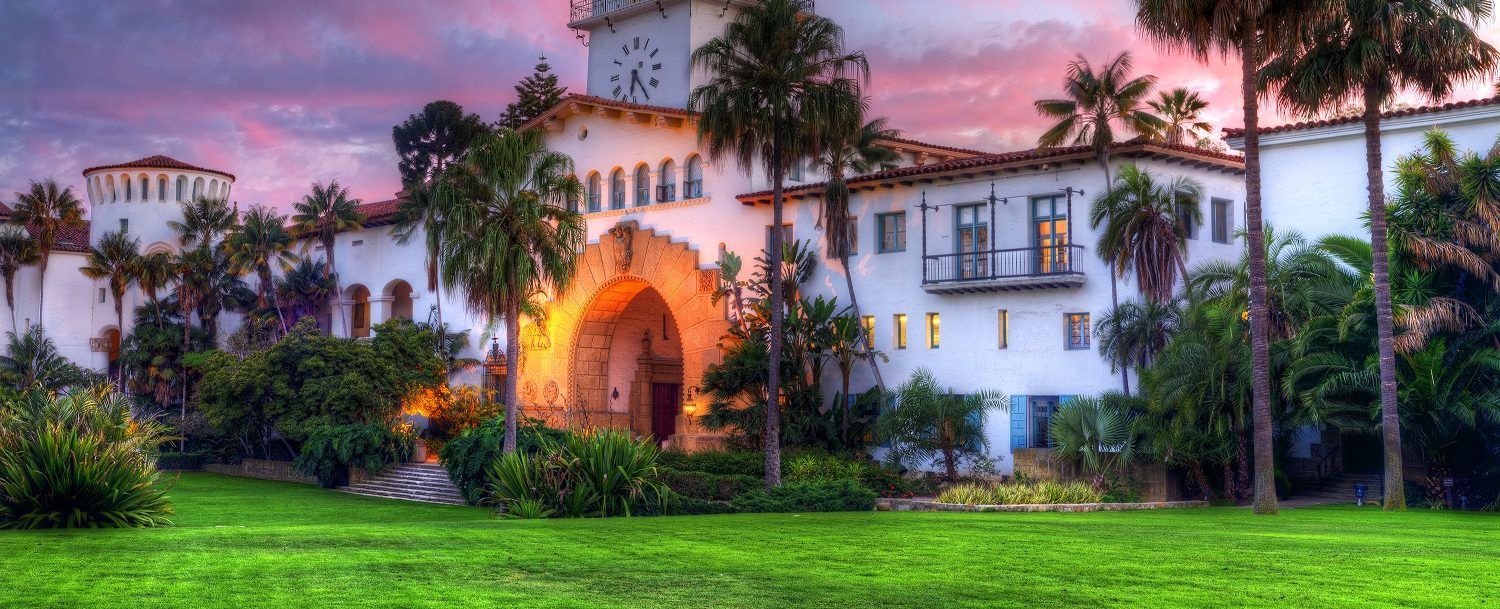 Featured Photo: cheshirecat.com